Other Services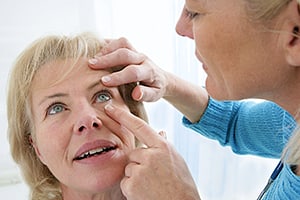 At Prestera Eye, our skilled ophthalmologists — Dr. Tory Prestera and Dr. Kevin Garff — are trained in a wide variety of treatments, enabling them to provide comprehensive, exceptional patient care for our patients throughout North County. In addition to regular eye exams, cataract surgery, glaucoma treatment, dry eye care, and treatment for the various other common concerns noted throughout our website, our eye doctors also offer the highest level of care for the following conditions:
Optic Nerve Diseases
Pituitary Disease
Thyroid Eye Disease
Migraine Headaches
Neuro-Ophthalmology Disorders
Worker's Compensation Injuries
Uveitis/Iritis
Contact Prestera Eye Medical Group
Please contact our office today if you are experiencing difficulty with your vision, redness, discomfort, or any other irregularities with the overall health of your eyes, eyelids, or eyesight. Our highly trained and knowledgeable ophthalmologists can conduct a thorough examination and recommend an appropriate treatment for your concerns.